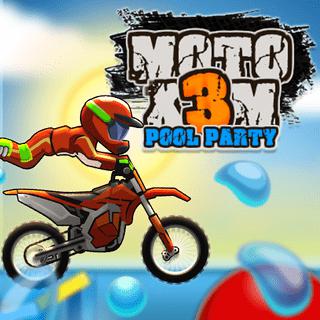 Moto X3M Pool Party
Moto X3M is back and in this sequel you'll definitely get wet! Try to beat 22 summer-themed levels as quickly as you can. Race through giant underwater tubes, get catapulted into the air, avoid spiky obstacles and perform crazy stunts for bonus time. Don't worry about crashing - you can always start from the latest checkpoint, but you lose valuable seconds. So try to complete each track in one go to win all 3 stars at the end of a level. Unlock cool new bikes, put on some swimwear and join the pool party fun!
Categories
Place the game link on your website!
https://play.famobi.com/moto-x3m-pool-party
Become a partner of Famobi!
You have a significant amount of traffic? Offer cross-platform games with the affiliate program of Famobi.com
Similar Games