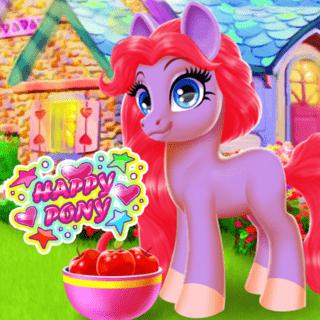 Happy Pony
Oh no! After playing outside, the cute little pony has dirt all over her and her friends will arrive soon for the party! Help her remove some nasty burrs and scrub her clean. Make sure to feed her and let her have some rest. Now she's ready for a makeover! Color her hair, apply make-up and create a unique look for your adorable little creature. Finish the styling with matching accessories and finally decorate the garden. Now your pony is ready to party, her friends will be super impressed!
Categories
Place the game link on your website!
https://play.famobi.com/happy-pony
Become a partner of Famobi!
You have a significant amount of traffic? Offer cross-platform games with the affiliate program of Famobi.com
Similar Games